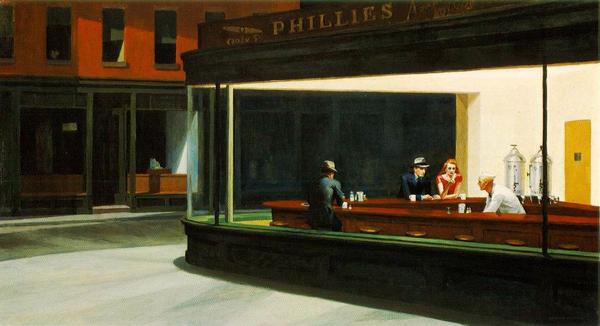 Americans like to eat. Who doesn't? In many cultures, food is the glue that holds community together. Unfortunately, since 1973, there's been over a 1/3 decline in the frequency of families eating together. And more and more, instead of
slow food eaten at church picnics, neighborhood barbecues, or around the family table, we often find ourselves eating fast food all alone.
Your community's kitchens and dinning rooms are your laboratory. Go eat, observe, research, investigate, and document the eating habits of your community. Share your observations, videos, photographs, or words and reflections on how food connects or separates your community. In the past, students have compared and contrasted fast food and slow food, documented the difference between local and industrial food establishments, and have even hosted slow food dinners to investigate community.